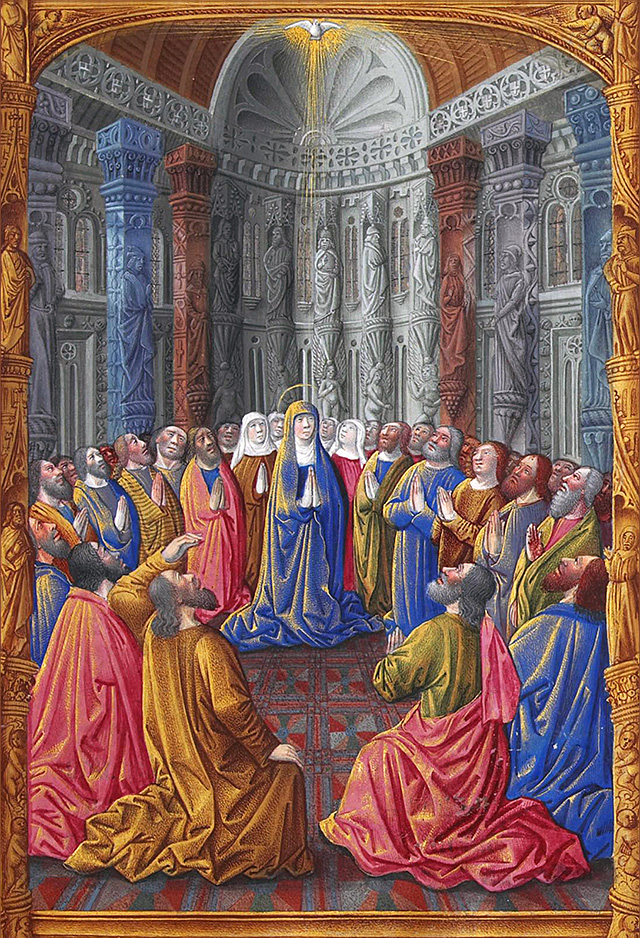 Les Très Riches Heures du duc de Berry, Pentecost, The Musée Condé, Chantilly. 1410.


LES TRÈS RICHES HEURES
Les Très Riches Heures [The very rich hours of the Duke of Berry] is possibly the most important illuminated manuscript of the 15th Century, having earned the designation "the king of illuminated manuscripts" or "le roi des manuscrits enluminés". Over a century in the making, the book has over 400 pages and features 131 large scale illustrations. Artists associated with the execution of this manuscript include the Limbourg brothers [Netherlands], Barthélemy van Eyck [Netherlands], and Jean Colombe [France].