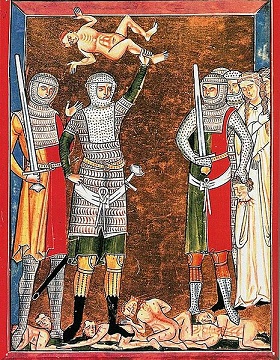 The massacre of the Innocents. German manuscript, ca. 1350. The British Library, London. The massacre of the innocents. Giotto di Bondone. 1267-1337. Cappella Scrovegni a Padova.


THE MASSACRE OF THE INNOCENTS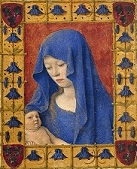 The little office of the blessed Virgin Mary
Matins (The annunciation)
Lauds (The visitation)
Prime (The nativity)
Terce (The annunciation to the shepherds)
Sext (The adoration of the Magi)
Nones (The presentation in the temple)
Vespers (The massacre of the innocents)
Compline (The flight into Egypt)
.