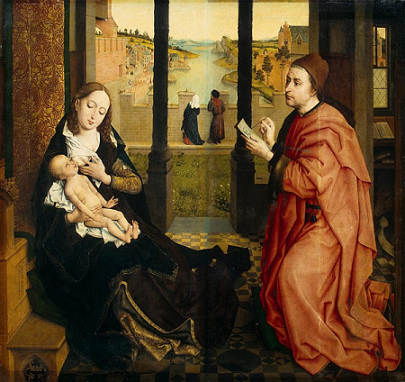 Saint Luke drawing a portrait of the Virgin. Rogier van der Weyden. 1435 - 40. Museum of Fine Arts, Boston.


SAINT LUKE
Luke, an apostle of Christ, was a doctor and writer credited with the authorship of the Gospel of Luke and the Acts of the Apostles. Tradition also credits Luke with painting the first icon of Mary and Jesus. The Guild of Saint Luke, one of the earliest artists guilds, takes its name from this association.
Luke is the patron saint of artists and healers. His feast day is October 18.