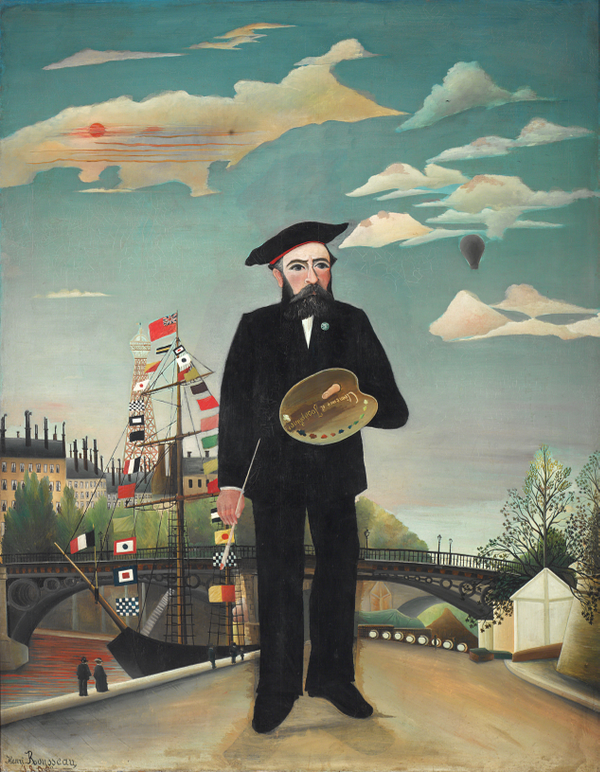 Self-portrait. Henri Rousseau. 1890. National Gallery in Prague.
Nothing makes me so happy as to observe nature and to paint what I see.
Henri Rousseau (1844-1910)
Rousseau, a French Post-impressionist in the primitive or naive manner, was first a customs officer in 19th Century Paris. He was also a self-taught artist who only began painting extensively after the age of forty. His best known works feature jungle motifs even though he never actually traveled outside of France. His lyrical artistic gift, largely unrecognized in his lifetime, influenced such painters as Picasso, Beckmann, and the Surrealists.