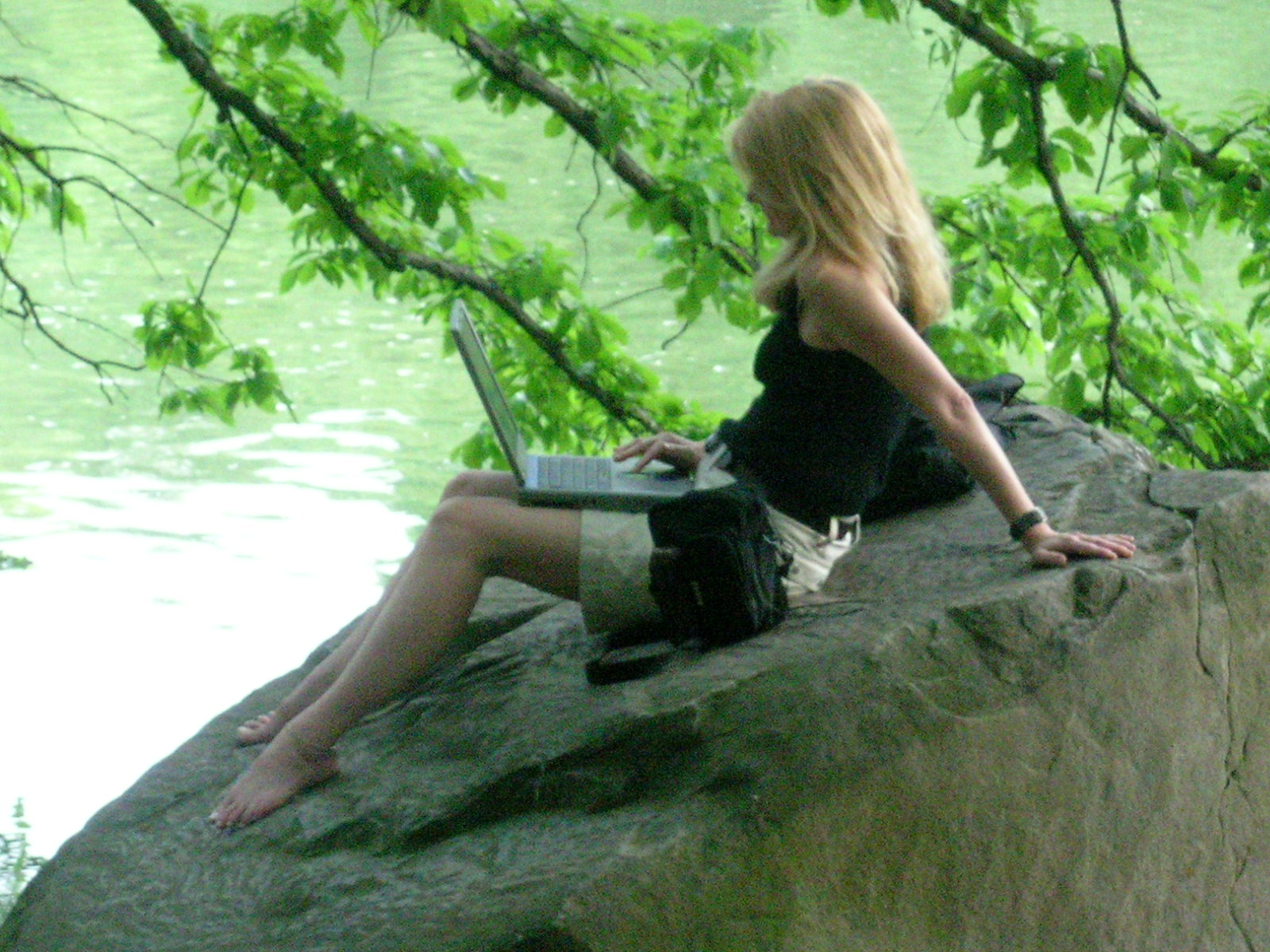 Central Park, New York, New York.


CREATING OUR WORLD
The stories we create can influence the stories of other people, those stories give rise to still others, and soon we find meaning and connection within a web of story making and story living. Through our personal myths, we help to create the world we live in, at the same time that it is creating us.
Dan McAdams, The Stories We Live By: personal myths and the making of the self (1993)
Prior to New York and a writing life, or over a decade ago, I relocated to New York City to attend graduate school at New York University in clinical counseling. It was my time at NYU and most particularly an independent study in the final year that proved to be a watershed for my life. The independent study focused on the connections between gender bias, narrative and the emergence of the Self. That study reshaped my identity as a woman and as an artist. It also produced a self-narrative paradigm which I named the Scheherazade Model, after the famous Arabian storyteller of the same name, who told stories to save not only her own life but the lives of other women.
In 2005 I launched a web site, The Scheherazade Project. The goal was to have a place that I could have a voice, explore the narrative work I began at NYU and, quite simply, begin my writing life. I was slow in finding my way and there were frequent rewrites, editing, misdirection. The web site has been rechristened and reimagined several times. But, looking back now, I realize that is part of the process of discovering and claiming your own voice. It is also part of the process of discovering and naming your own life.

ABOUT
Wesley Usher is a licensed professional counselor and multi-disciplinary artist. Her clinical and creative work focuses on the art of narrative and how it evolves through the influence of psychology, modern technology, mythology and the expressive arts. She is a graduate student at Columbia University, completing the requirements for her Masters in Narrative Medicine.
The Studio at Dove Cottage is Usher's newest project. A work under development, the studio is envisioned as a community-oriented business that will offer wellness services through group work in clinical and narrative arts.
Usher has an extensive background in the expressive arts. For the past decade she has included imaginative interventions in her clinical practice, while also producing commissioned artwork for private and professional spaces. Related past projects include New York art exhibitions of solo and group works by artists living with disability and a series of murals for the acute care areas of Mount Sinai Hospital in New York. Her most recent clinical work explores the development of individual and collective narratives through story telling, symbolic language, and the use of Narrative Medicine principles in the group setting. She is also interested in the implications of digital technology on feminine self-narrative and wellness.
Prior to her work in healthcare, Ms. Usher spent over ten years in educational and professional theatre, working as a theatrical artist and independent producer. Her freelance projects centered around classic literature and were often collaborative ventures with professional, nonprofit, religious, or educational organizations.