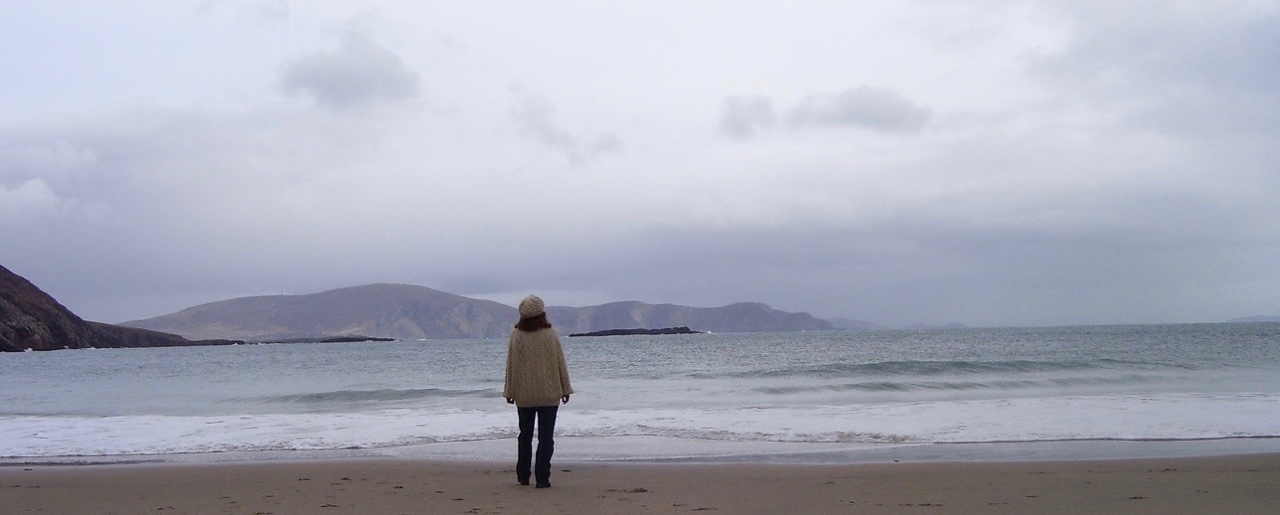 Keem Beach, Achill Island, Ireland.


LIFE AS MYTH
Wesley Usher is a licensed professional counselor and narrative artist, with experience in creativity and narrative medicine workshops as well as community and individual mental health services. Her work focuses on the art of narrative and how it evolves through the influence of psychology, modern technology, mythology and the expressive arts.
Usher has included imaginative interventions in her clinical practice, while also producing commissioned artwork for private and professional spaces. Related past projects include New York art exhibitions of solo and group works by artists living with disability and a series of murals for the acute care areas of Mount Sinai Hospital in New York. She has also designed and developed collective narrative group work for the inpatient psychiatric setting.
Since 2006 Usher has explored the implications of digital technology on feminine self-narrative and wellness. She has designed and developed four digital online projects that have resulted in the creation of a new digital language that includes original artwork, music, and video. (The Cassandra Code, The Cambridge Key, The story of e, and Riddlespeak.) In her most recent work she has not only explored language development across multiple social media platforms but the impact of her digital language in online vs. IRL environments.
Most recently her artwork has been featured in The Round (Brown University), The After Happy Hour Review (Pittsburgh) and The Intima (Columbia University).