LIFE AS MYTH
JOURNAL
JOURNAL 2008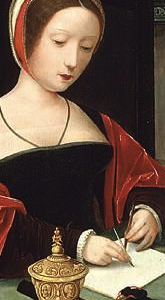 Impressions at sunrise
Finding the inner muse
SPRING 2008
Artists and models
LIFEWORKS
ARCHIVES

SPRING 2008

THE MUSE OF MANET

| | |
| --- | --- |
| | (above) The repose. 1870. Rhode Island School of Design. Providence. Berthe Morisot with a bouquet of violets. Édouard Manet. 1872. Musée d'Orsay, Paris. (left) The Balcony. Edouard Maney. 1868. Musee d'Orsay. Paris. (below) The mother and the sister of the artist reading. Berthe Morisot. 1969. National Gallery of Art, Washington. |

| | |
| --- | --- |
| In 1869 the Salon was considering Morisot's Portrait of the mother and the sister of the artist reading for exhibition. At her invitation, Édouard Manet came to give her feedback on the piece. The day he came coincided with the day that she had arranged for the Salon to pick it up. The text below is from a letter she wrote to her sister Edma concerning what happened that day. | |

| | |
| --- | --- |
| | 'Tomorrow, after I have sent off my pictures, I shall come to see yours, and you may put yourself in my hands. I shall tell you what needs to be done.' The next day ... he came at about one o'clock; he found it very good, except for the lower part of the dress. He took the brushes and put in a few accents that looked very well. ... That is where my misfortunes began. Once started, nothing could stop him; from the skirt he went to the bust, from the bust to the head, from the head to the background. He cracked a thousand jokes, laughed like a madman, handed me the palette, took it back; finally by five o'clock in the afternoon we had made the prettiest caricature that was ever seen. The carter was waiting to take it away; he made me put it on the hand-cart. ... And now I am left confounded. My only hope is that I shall be rejected. My mother thinks this episode funny, but I find it agonizing. |

By all accounts, the independent and unattached Berthe Morisot fascinated the married Édouard Manet. Between 1868, when they first met, and 1874, when she married his brother, he painted her portrait eleven times, making her his most frequent model. His wife Susan Leenhoff sat for five paintings [Luncheon on the Grass] and Victorine Meurent [Olympia, Luncheon on the Grass], eight.

Manet produced his final images of Morisot during the time she became involved with his younger brother and then married him (1872-74). These last portraits provide a window into the intense desire and rivalry which Manet felt in his relationship with her. As the loss of Morisot neared, there was an increasing distortion of her image and departure from his usual painterly technique. This culminates in the skull-like portrait Berthe Morisot in a mourning hat [1874]. After Morisot's marriage, Manet never painted her again. At his death, seven of her eleven portraits remained in his private collection.