LIFE AS MYTH
JOURNAL
JOURNAL 2013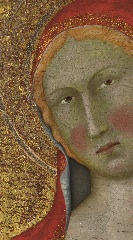 A living myth
Seven year cycles
SPRING 2013
A song of hope
The churning of the milky ocean
LIFEWORKS
ARCHIVES

SPRING 2013

THE COLOR OF HOPE




(from top) A portrait of Violette Heymann, 1910. Cleveland Museum of Art; Photograph of Odilon Redon, ca. early twentieth century; Portrait of Ari Redon with a sailor collar, 1897. Musee d'Orsay, Paris; An underwater vision, 1910. Private collection.

I forsake the black more and more. Between us, it exhausted me a lot.
Odilon Redon (1840-1916) in a letter to Emile Bernard (1895)

Odilon Redon (1840-1916) was one of the outstanding artists of the Symbolism movement. Symbolism was a multi-disciplinary arts movement, most active in the late nineteenth century, which rejected naturalism and realism in favor of spirituality, the imagination and dreams.

Odilon Redon was the second son of a successful French businessman who lived in the United States. His mother, also of French descent, was from New Orleans. Because he was a sickly child (possibly with epilepsy), his parents sent him to live with a caretaker on the family estate in Peyrelebade. His childhood was spent apart from his parents and, as a result, in his later life he struggled with issues of parental abandonment.



| | |
| --- | --- |
| From an early age, Redon showed a facility for drawing and began formal training in 1855. His father directed him away from the pursuit of art and into the study of architecture. However, when Redon failed his examinations, any chance of a career in architecture ended. He then returned to his art, studying sculpture, etching and lithography. | |




The canon of his work presents in two distinctly different forms. The first half, until roughly the mid-1890's, is comprised of charcoals and lithographs. These pieces explored unusual and often grotesque subjects, including floating eyes, decapitated heads and shackled angels. Since Redon was an intensely private man, his work remained relatively unknown until the publishing of J. K. Huysmans's novel À rebours (Against Nature) in 1884. The book's decadent hero collected Redon drawings and this mention brought considerable the artist recognition and attention.

From 1886-1895, events in Redon's life laid the groundwork for the transformation of both the artist and his art. He and Camille Falte, his wife, had their first child, Jean, in May 1886. When Jean died the following November, the acutely sensitive and artistic Redon entered a prolonged period of depression and spiritual crisis. His melancholy further deepened during a serious illness in the mid-1890's.

His artwork during this ten year period provides an intimate window into his healing, as he moves from macabre-themed charcoal sketches to mythological and floral works bathed in luminous color. His previously morose view of life, anchored in some way perhaps to his solitary childhood, transformed into a more joyful one and this happier maturity translated on to the canvas. Some art historians credit the birth of his second son Ari in 1889 as being an important factor in Redon's eventual recovery.

SYMBOLISM ART MOVEMENT

It is by art that the moral and thinking life of humanity can be felt again and recovered.
Odilon Redon (1840-1916), French symbolist painter

The work of both Sigmund Freud (1856-1939) and Carl G. Jung (1875-1961) was particularly influential to the development of Symbolism. During this period, they provided ground-breaking insights into the interpretation of imaginative, symbolic and dream material. Freud believed that repressed aggression and sexuality are at the root of human behavior. In his clinical practice, he explored dream material for insights into these unconscious drives and their effect on human behavior. He noted that some patients repeatedly relived past traumas in their dreams. According to Freud, over the course of repetitive dreaming, the dreamer often added details about the nature of the original injury. The function of this process was to help the patient obtain mastery over the traumatic event.

Jung, a protege of Freud, disputed his mentor's premise of aggression and sexuality as the sole motivating forces behind human behavior. His areas of research included not only dream material, but art, mythology, religion and philosophy. His major professional contributions are the Jungian archetypes and the concepts of synchronicity and the collective unconscious.