LIFE AS MYTH
JOURNAL
JOURNAL 2013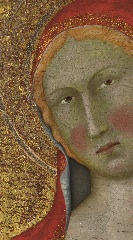 A living myth
Seven year cycles
WINTER 2013
A living faith
The chapels of the seven tongues
LIFEWORKS
ARCHIVES

WINTER 2013

THE CHAPEL OF SAINT MARTIN

(above) The Saint Martin of Tours Chapel, The chapels of the seven tongues. The Cathedral of Saint John the Divine. New York, New York. 2013. (below) Joan of Arc. Anna V. Hyatt Huntington. The Saint Martin of Tours Chapel, The chapels of the seven tongues. The Cathedral of Saint John the Divine. New York, New York. 2013.

Designed and completed by Cram and Ferguson in 1918, the chapel of Saint Martin of Tours is also known as the "French Chapel" and functions as the chapel of reservation. The space is a designated sanctuary within the cathedral itself, reserved for prayer and meditation. One special feature of this chapel is an aumbrey, a locked cupboard which holds reserved sacrament.

A sculpture of Joan of Arc, by Anna V. Hyatt Huntington, graces the left side of the chapel. The large stone at the foot of the sculpture is from the cell in Rouen where the maid of Orleans was imprisoned. There is another stone chip directly above the altar cross. This one is from Rheims Cathedral. During the Hundred Years' War, the English placed the cathedral under siege between 1359-60. They held possession of it until Joan of Arc liberated the cathedral in 1429. The following July, the Dauphin Charles was crowned there. During the First World War German bombardment heavily damaged the cathedral and the particular piece of stone in the chapel altar was the byproduct of that shelling.

The chapel is dedicated to all French people and named for the Italian soldier who became the fourth century bishop of Gaul. Saint Martin of Tours is one of the patron saints of France as well as alcoholics, beggars, cavalry, equestrians, France, horses, innkeepers, soldiers, tailors, wine growers and wine makers. His feast day is November 11.

SAINT JOAN OF ARC

Children say that people are sometimes hung for speaking the truth.
Joan of Arc (1412-1431), patron saint of France, shepherdess, mystic, soldier

In her early teens, Joan of Arc claimed to have had visions from God which instructed her to recover her country (France) from English control. A few years later when she was in her mid-teens, King Charles VII sent her to the siege of Orléans. Just nine days after she arrived, the siege was lifted. It was her first major military victory. By the time she was seventeen, Joan was a national heroine. However, she became embroiled in the political intrigue of court and was subsequently arrested, imprisoned and sentenced as a witch and a heretic. She was burned at the stake in 1431. She was nineteen years old. In 1546, her case was retried and she was acquitted.

Joan of Arc is the patron saint of captives, prisoners, martyrs, people who oppose church authority, people ridiculed for piety, victims of sexual assault, and women in military or volunteer emergency service. Her feast day is May 30.