LIFE AS MYTH
JOURNAL
JOURNAL 2014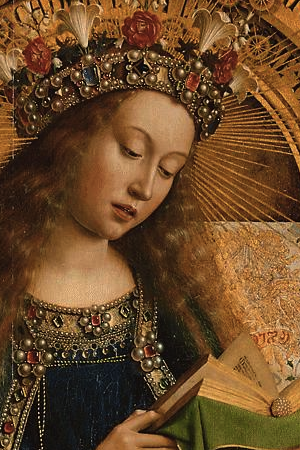 The poetics of grace
On shells and nests
SPRING 2014
The sun, the moon, and the stars
LIFEWORKS
ARCHIVES

SPRING 2014

THE GIFTS OF WONDER

The apple tree. Gustav Klimt. 1912. Adele and Ferdinand Bloch-Bauer, Vienna (acquired from the artist). Seized by the Viennese Magistrate, May 1938 (following the Nazi Anschluss of March 1938). With Dr. Erich Führer, Vienna (the state-appointed administrator for Ferdinand Bloch-Bauer). Österreichische Galerie, Vienna (acquired from the above, October 1941). Restituted to the heirs of Adele and Ferdinand Bloch-Bauer by the Republic of Austria, March 2006.

The adoration of the magi. Giotto di Bondone. 1304-06. Cappella Scrovegni a Padova.

Sext, or the sixth hour after dawn, refers to a long-standing tradition in Christian liturgies favoring private and simple prayer at noon. At midday the sun is at its fullest and serves as a symbol of Divine splendor.

10 When they saw the star, they were overjoyed. 11 On coming to the house, they saw the child with his mother Mary, and they bowed down and worshiped him. Then they opened their treasures and presented him with gifts of gold, frankincense and myrrh. Matthew 2:10-11

This particular ritual hour also connects to significant events in biblical teaching. These include the hour when Adam and Eve ate the apple as well as the hour in which Christ was nailed to the cross. In The little office of the blessed virgin Mary, the adoration of the magi is part of the liturgical context for sext.