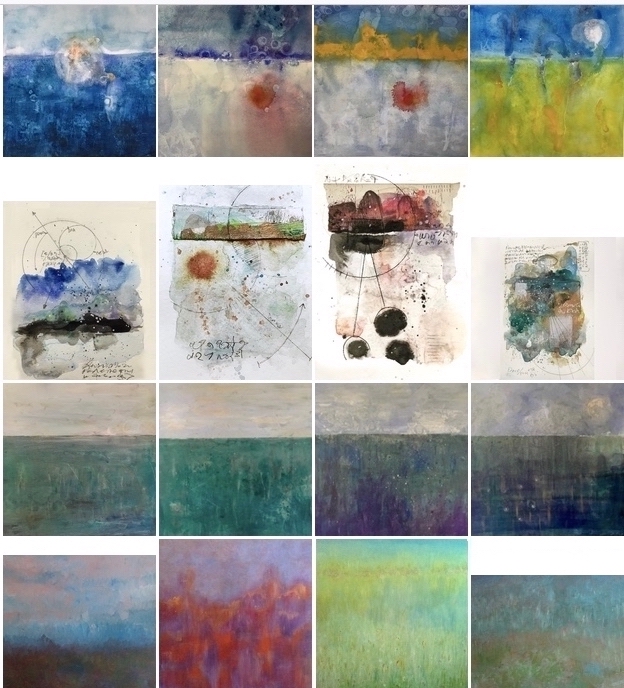 Did you ever write a letter to yourself, one that you meant to revisit at a later time? I think the same idea is behind marking the interior frame of doors with your children's heights. If you look back at the series of scratches over time, you can see how much they have grown.
This post is a doorway of sorts, my doorway, made up of artwork from the past decade. It forms its own series of scratches, marking various milestones, moving from 2011 to 2017 to 2020 to the conclusion of 2021. It stirred up a lot of memories to re-visit this material. Artwork, after all, reflects the journey of the artist.
And so here is my end of the year post. Wishing you a happy new year in 2022 and one more beautiful scratch on the doorway of your journey.